NAILS THAT LOOK & FEEL LIKE YOUR OWN
Irresistible colors, matte, glossy & chrome finishes—adorned with glitter, 3D crystals, colored stones, and more. Ready-to-wear false nails, no polish required and no drying time! Chip proof, super durable, smudge free, safe on natural nails & hassle free removal. Waterproof nails withstand frequent handwashing.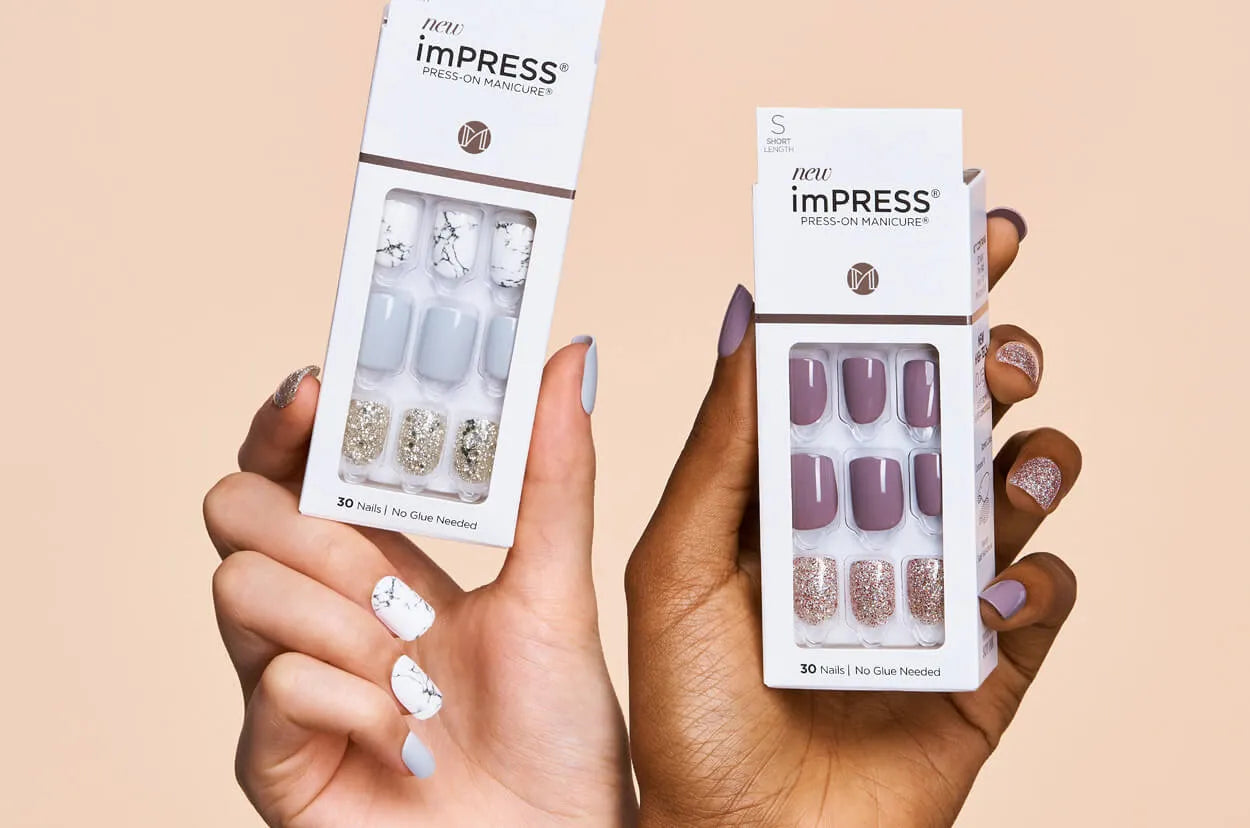 NEW TECHNOLOGY
With NEW PureFit, super slim and super comfortable imPRESS nails look and feel like your own! Patented Super Hold Adhesive helps imPRESS stay put and stay perfect for days.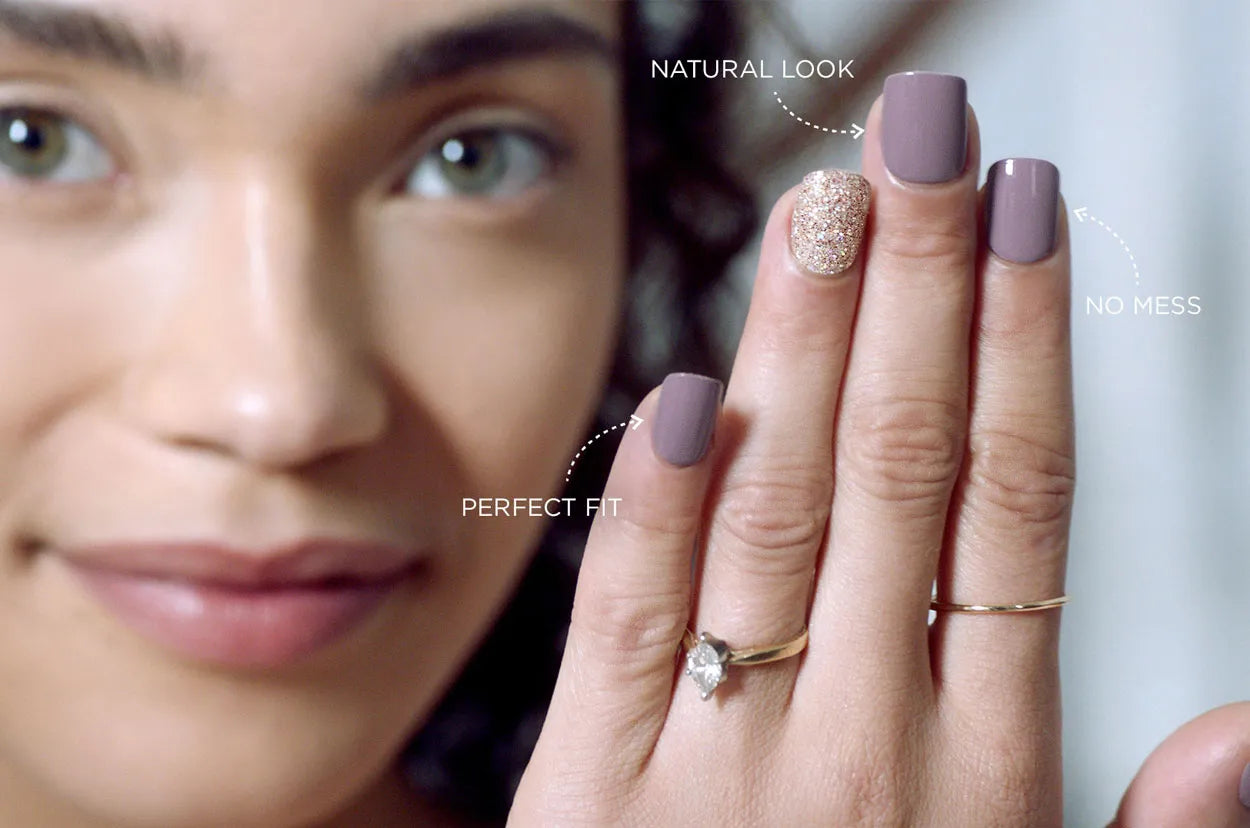 HOW TO APPLY
No Glue Needed!
Just Press On & Go!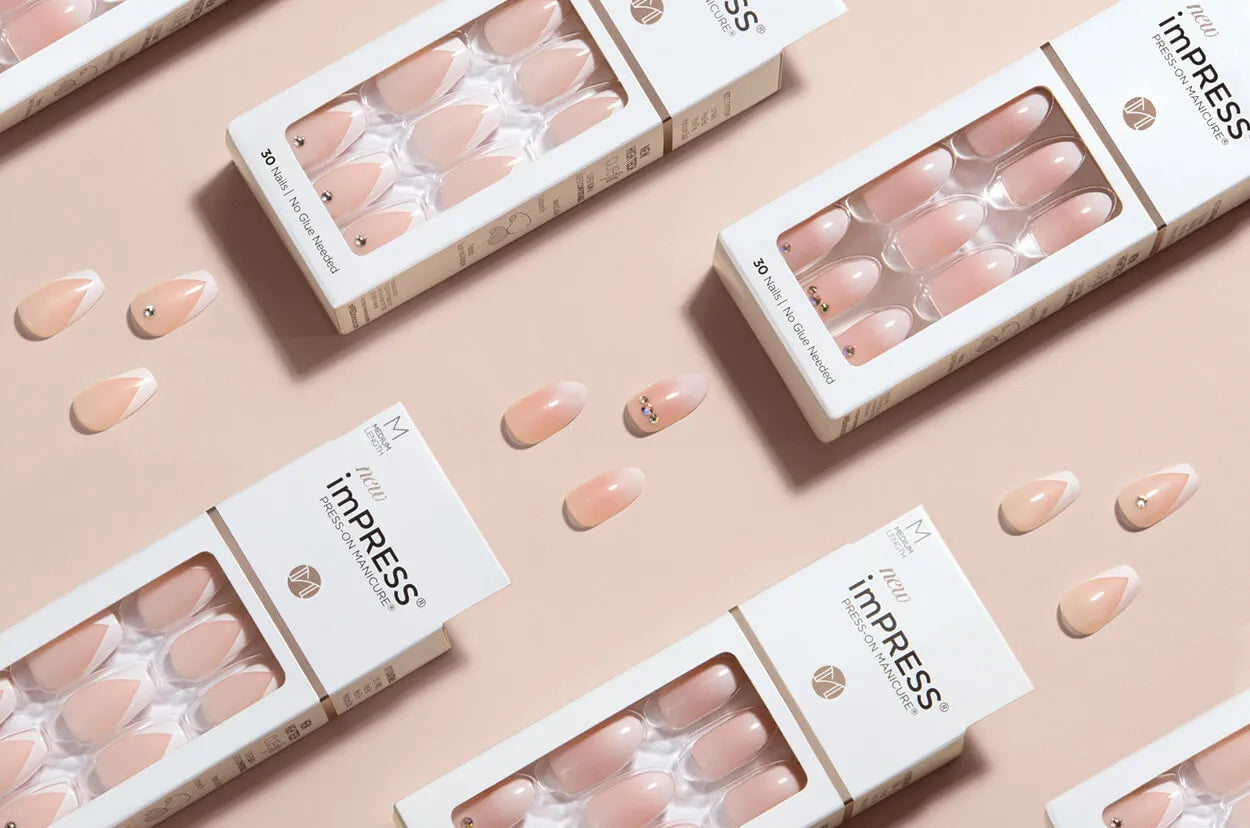 SUSTAINABLE PACKAGING
In our efforts to make a more positive impact on the environment, new imPRESS packaging features a recyclable paper box, printed with biodegradable soy ink.