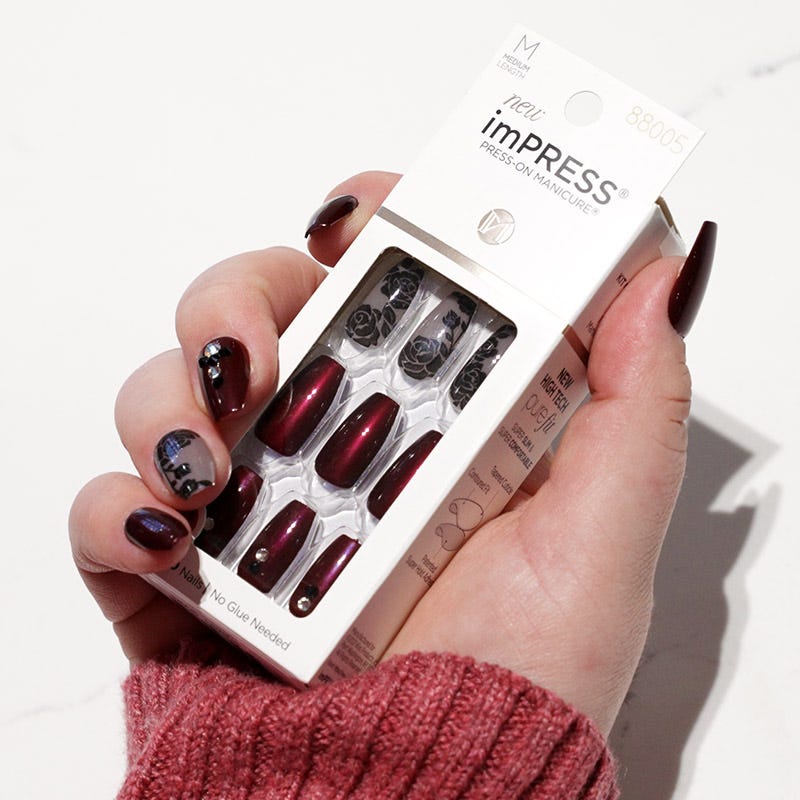 Takes Minutes
to Apply
No glue needed. No dry time. 
Just press on & go!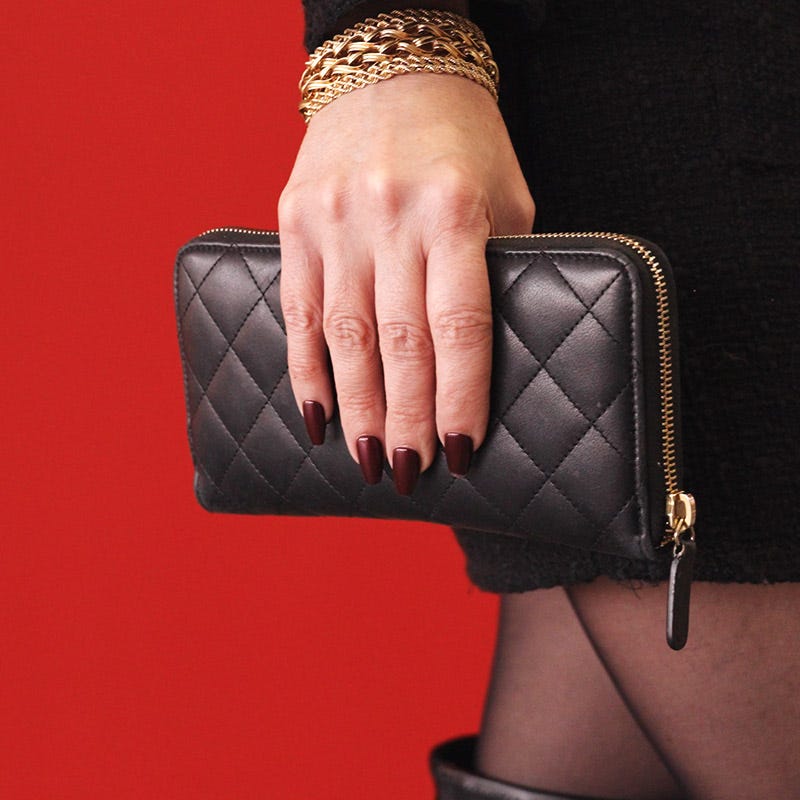 Anywhere. 
Any time.
Skip the salon and press on a gorgeous mani in minutes, even when you're 
on the go.
Safe on Natural Nails • Seamless Fit • Hassle-Free Removal
Safe on Natural Nails
Seamless Fit
Hassle-Free Removal
The World's Most Popular Nails
Trust 10 Million Customers
FAQ's
Will imPRESS damage my natural nail?

imPRESS Press-On Manicure is completely safe for your own nails! There is no harsh nail glue and the removal process is super easy.
Will imPRESS nails look natural?

imPRESS nails are made with a high-performance resin material that's flexible, like your natural nails. A slim tapered cuticle creates a weightless contoured fit, resulting in the most seamless natural look.
How long does imPRESS Manicure last?

When properly applied, and depending on your lifestyle, imPRESS can last from a few days to a full week. The great thing about imPRESS is that they are meant to be changed up as often as you want to match your mood at any moment. It is suggested that imPRESS be removed after 7 days as lifting can occur after this time period, allowing water or debris to get under the artificial nail.
How do you remove imPRESS Manicure?

Don't force or pull! You gently peel off from the side to remove. If your imPRESS nails seem really 'stuck', apply acetone nail polish remover around edges, wait 1 minute, then peel off. You can use the enclosed wood stick to help lift the imPRESS nail at the sides.